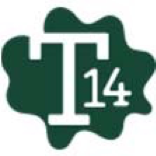 In early 2016, Lahey Behavioral Health (now Beth Israel Lahey Behavioral Services) was looking to bring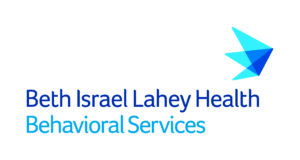 more family-focused counseling options to young people dealing with substance use disorders in Essex County.  Community-level data suggested that as many as 28% of patients in treatment were under the age of 25.   Young people leaving treatment (residential or otherwise) were returning to family dynamics that were not necessarily supportive of recovery.  Effective supports for these young people really needed to engage families and caregivers to be optimally successful over the long term.  But clinical counseling that included families was virtually non-existent.  The program that came closest had a wait list of 30 families.
The need that Lahey Behavioral wanted to address struck right at the heart of one the Tower Foundation's results statements for its substance use disorder grantmaking: families provide safe environments that support healthy choices about alcohol and drugs.  Well-meaning family members may just not be equipped to help young people in recovery avoid patterns and conditions that contributed to their substance use disorder In the first place.
A three-year partnership with the Tower Foundation has helped to fill the gap in family-based recovery counseling with the creation of Team Fourteen.   Team Fourteen is a group of clinicians that now deliver an evidence-based counseling service that requires the participation of parents/caregivers. "Team Fourteen is there to support youth and families at critical junctures," said Lea Forster, director of the program. "When youth are first showing signs of substance use or when they are beginning recovery after hospital-based treatment, we are there, reducing obstacles to treatment by offering adolescent-friendly counseling. We use the evidenced-based, 14-week Adolescent Community Reinforcement Approach model; provide counseling within their homes; and focus on engaging their caregivers."
To date, Team Fourteen has worked with over 350 young people and family members.  Clinical measures suggest that the program is working.  For a sampling of participating families, young people demonstrated a greater commitment to behavior change, improved relationship with caregivers, and high satisfaction with the program.  "Participants also reported an encouraging uptick in overall life satisfaction as well as a decrease in ambivalence," said Forster." We are thrilled with these results." About half of the onboarded youth graduate from the 14-month program.  While the team hopes to see this percentage increase, they feel it is a pretty good start, given the challenges these young people face (e.g., transportation, life skill deficiencies, stigma, family trauma).
In 2018, the program received the Massachusetts Children's Behavioral  Health Innovation Award.   This award, co-sponsored by the Blue Cross Blue Shield of Massachusetts Foundation and the Massachusetts Association for Mental Health, includes a grant of $10,000 in recognition of efforts to fill an unmet need in the children's behavioral health care delivery system, or respond to a "wicked" problem facing the children's behavioral health field.  Team Fourteen does both.
Accolades are fine, but Team Fourteen has also built a foundation for long-term sustainability.  They have secured a contract with the Massachusetts Bureau of Substance Addiction Services to deliver the program to families that would be otherwise unable to pay.  MassHealth and private pay reimbursement processes are in place.  Team Fourteen's healthy referral pipeline and community profile have enabled it to expand its outreach to communities of need, most recently to families in Lawrence, MA.