For this blog, we invited Anne Showers, a grant partner and CEO of Accessible Academics to describe the impact of COVID-19 on her organization and ways in which they were able to adapt to new realities. Accessible Academics, based in Buffalo NY, works with students that have a range of learning challenges, providing academic and life skill supports for students working toward college degrees. As disruptive a force as the pandemic has been, expanding capacity to connect with people in virtual spaces can have an upside.


Anne Showers, Chief Executive Officer, Accessible Academics
Prior to COVID-19, Accessible Academics already followed a work-from-home model. Our staff communicated primarily through technology, such as Slack and email, and utilized the Google for Nonprofits suite for file sharing. We also use NordVPN for security while using the internet. Our direct support services were held in person with students, either on campus or in their homes. Our workshops were also held in person at different public locations. COVID-19 resulted in everyone transitioning to fully remote work, unless student needs required us to be in person.
Our goal was to ensure that our students were comfortable in the transition to remote services. At first, we were all concerned that the quality of our sessions would be reduced and that student outcomes would suffer. However, we found the opposite happened. At first, our students and families were unhappy about the idea of online meetings. To engage them in the process, we piloted a number of platforms, such as Webex, Zoom, and others and then asked for their feedback. Everyone unanimously chose Zoom for its ease of use, accessibility, and collaborative features. We provided training to our students and families on how to use Zoom during sessions. We refrained from discussing any private health information over Zoom and instead use a HIPAA compliant provider, doxy.me, which is free for one-on-one sessions if a student wants to discuss a private matter. We tracked our student performance in grades and independence benchmarks and all of our students made significant progress. This demonstrates the resiliency of our students and staff, and that remote sessions can be an effective service-delivery method. We actually have several students who requested to remain remote when our lives return to normal, as they prefer the flexibility and ease of the collaborative features during sessions. However, we certainly have some students where in-person sessions are critical to their success. After COVID-19, we intend on using a hybrid model, where some services will be delivered remotely, and others in person, depending on the student and task.
Due to the pandemic, we have had to be more resourceful and innovative in managing staff and programming. A few of our students requested tutors or mentors in the specific career fields of their interest. When we posted the positions online, we received several applications from out-of-state candidates. Since we were operating remotely, it made it possible to expand our reach – so we could hire the most qualified candidates across a larger pool of applicants. Thanks to this, we have an animator who worked at Nickelodeon for 20 years tutoring students in animation from New Jersey, and an American Sign Language instructor tutoring ASL from Ohio! We are thrilled that we were able to be connected with these passionate and skilled tutors.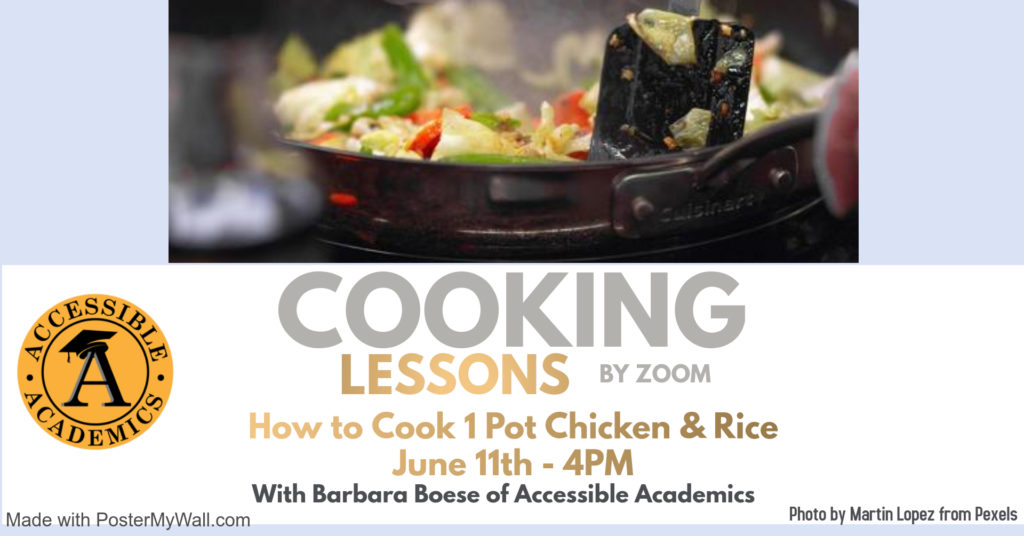 We used to have in-person workshops in meditation and vocational skills. In the spring, we moved our workshops to be online. We included a broader array of offerings, including chair yoga, cooking, and baking classes. We posted these workshops on Eventbrite and were surprised to have attendees from all over the world. This extended the reach of our mission far beyond what we though possible. In addition, our staff has been able to access a wider array of training opportunities, which were inaccessible due to cost or travel. For example, Compeer's Mental Health First Aid program has moved fully online, which makes the training easier for our staff to attend. There have also been training on Motivational Interviewing which moved to fully remote. COVID-19 has had a dramatic negative impact on people, the economy, and nonprofit organizations. We have not been immune to the hardship of the pandemic. However, once we emerge from this global crisis, we intend on maintaining the availability of remote student sessions and workshops, and hope that professional development opportunities and events will continue to be virtually accessible. These are just a few examples of what we have learned and how we pivoted during the pandemic