Our guest blogger for this post is Coreen Brinckerhoff, CEO of CORD (Cape Organization for the Rights of the Disabled, Hyannis, Massachusetts).
We are incredibly proud of our Bridges to Success program. Although built from the bones of a previous federally-funded vocational rehab (VR) program, we feel it is unique and special in so many ways.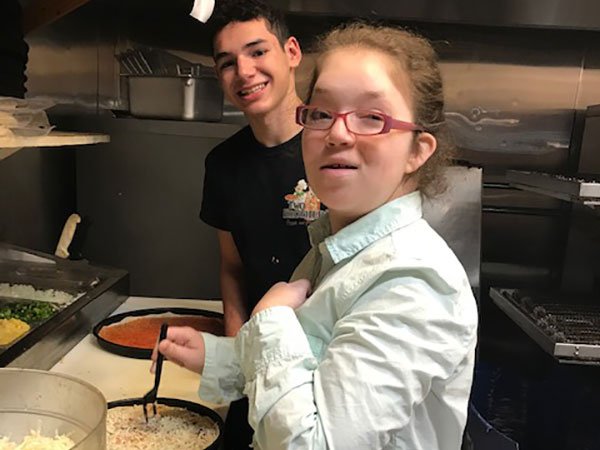 Bridges, as we call it, works with young adults aged 17-26 to prepare them for success in the workplace. That right there is different: ages 17-26. There are few, if any, programs available to teach soft skills and work preparedness for young adults once they leave school or reach age 22. CORD's previously-mentioned VR program dropped students at graduation or age 22, no exceptions. Bridges takes them through age 26, which is a critical time for young adults. They're sometimes getting their first jobs or they are exploring what they think they want to do as a career.
CORD uses volunteer mentors to work with young participants, mostly one-on-one so that they get the individual attention they need and assistance in targeted areas. Some need to work on soft skills such as active listening, effective communication, and working with co-workers and supervisors. Other participants come to us with a strong grasp of those skills and need help with filling out resumes, applying for jobs, developing a resume, and interviewing.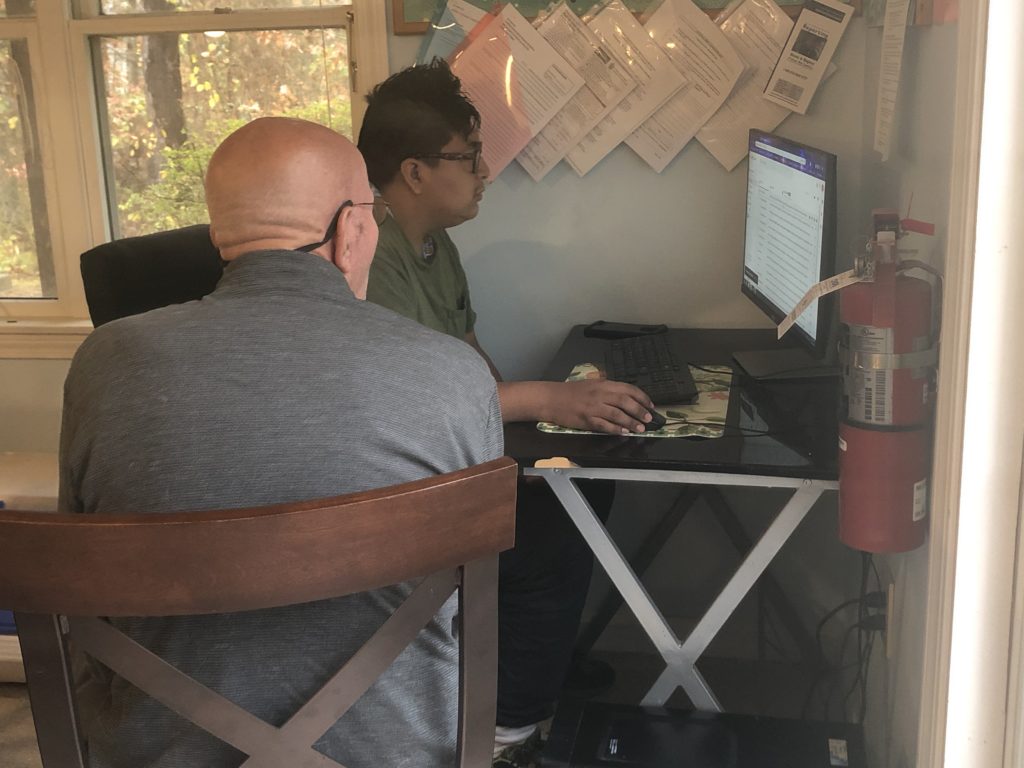 Our volunteer mentors stay with the participants for up to a year after employment is achieved to help them with workplace issues. For some of the young male participants, the mentors fill the position of male role model and have come to mean more to them than just being their Bridges mentor. They meet for coffee and talk about other things going on in their lives. Because the mentors can be with the participants for a long period of time, and they are not seen as CORD employees (because they're not), they sometimes develop a strong and unique bond with their participants.
We're currently in the final year of our Bridges to Success program. This program was supported by a $125,000 grant from the Tower Foundation and we're not slowing down. So far, the program has served 31 young adults with 13 individuals successfully securing jobs. We're bringing in more participants and mentors as we sort of ramp-up to hopefully continue the program in a more robust way. This year we're developing more group training and activities as well as providing CORD's Bridges coordinator with more training to be able to more effectively run the program.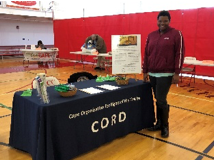 Getting young people out to work in the community – in competitive integrated jobs – is so important. They need to know that they're capable of working alongside people without disabilities and do not need to be relegated to lower-paying jobs or internships simply because they have disabilities. Bridges is about getting young people to see the value in themselves and their abilities in the workplace and it's also about normalizing people with disabilities in the workplace. We shouldn't hear "Oh, look at him! It's so nice of that employer to hire him!" We should see someone with a disability working and think nothing of it.