Staff post guidelines. Organizations apply. Staff review requests. Staff ask clarifying questions. Staff invite full proposals from organizations. Board approves or declines proposals. Repeat.
We are a well-oiled grantmaking machine. We've switched things up here and there over the years (e.g., reduced the number of questions we ask, added a clarification call, tightened the timeline), but one thing hasn't changed is who gets to review grant requests.
This September we started to change that dynamic by inviting a team of advisors from Western New York to review and provide input on a round of grant requests. And who were those advisors? People we actually hope to reach through our grantmaking in one of our fields: young people with intellectual disabilities.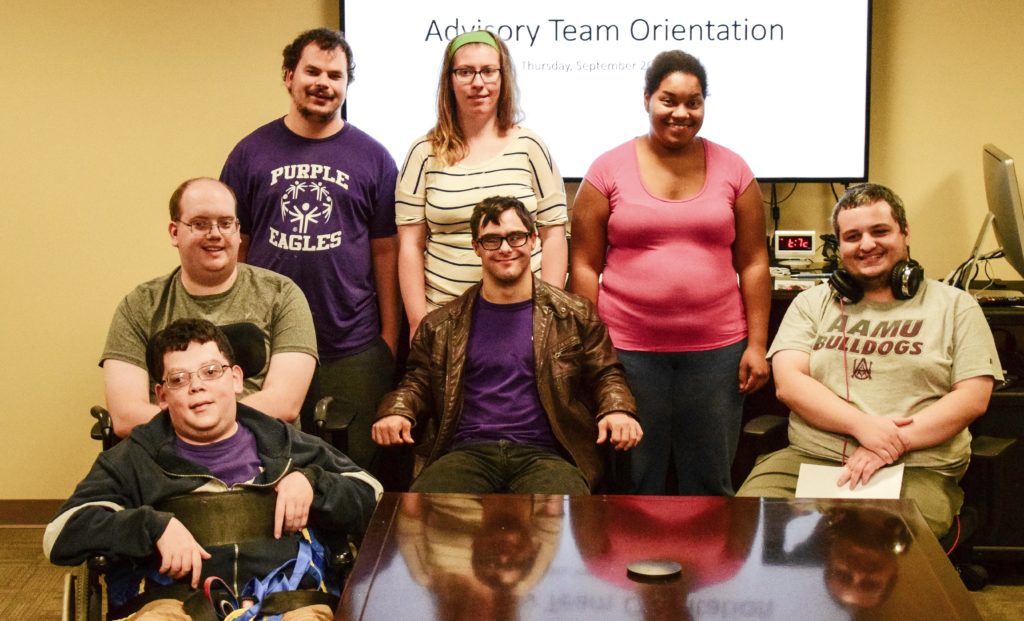 We didn't set out to explicitly to upset the power dynamic of our grant review process, but we also didn't ignore the opportunity when it presented itself to us. In 2018, the Tower Foundation staff started experimenting with human-centered design, a way of solving problems and designing solutions for people that put those same people at the center of the process. Using this lens, the Tower Foundation worked with young adults with intellectual disabilities to better understand aspects of a Tower Foundation goal that "young people with intellectual disabilities have access to meaningful social pursuits."
There was so much in that process that is worth telling you more about, but for today we're going to focus on describing the outcome of that work: the creation of an Advisory Team made up of young people with intellectual disabilities.
We decided to create an Advisory Team because our human-centered design project opened our eyes to the many ways in which young people with disabilities are underestimated. How important – and also rare – authentic inclusion is for people with disabilities was also a common theme. This project led us to ask ourselves, "How can we promote leadership of young people with intellectual disabilities – embracing their skills, perspectives, and simultaneously promoting inclusion?" Testing out a participatory grantmaking approach via an Advisory Team model was one way we knew we could challenge ourselves, but also readily dive in.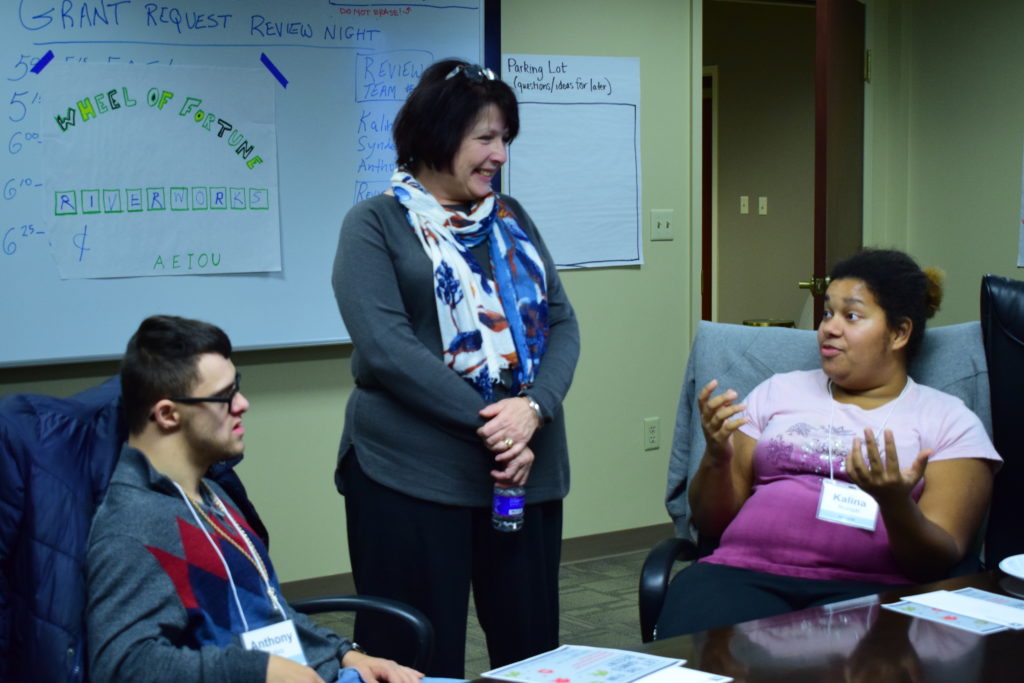 A team of seven young adults made up our inaugural Advisory Team. The Team just finished reviewing and offering feedback on three grant submissions received in our September 2019 grant cycle. The Advisory Team met on three occasions: (1) Orientation: to get acclimated to the process; (2) Request Review: to meet and review the proposals as a team; and (3) Celebration: we went out for dinner together to celebrate the successes of this experiment.
We summarized the requests and recorded videos of those summaries so that they would be accessible to everyone. We added closed captioning, graphics, and bullet points to the videos based on feedback we received during our "prototype phase."
Needless to say, we learned a lot along the way. Thanks to our human-centered design lens, we made sure we tested and got feedback on all of the really critical aspects of this design.
We wrapped up our first Advisory Team sessions confident that this was worth doing for the Foundation, for our grantees, and for our advisors. The Foundation staff got to know seven amazing young adults, learned a little about what excites them and what challenges get in the way of their goals. The Foundation staff came away with some great questions to ask applicants. The perspectives that Advisors brought to the grant review process were unique to them and their experiences and different from the perspectives that we bring as program officers.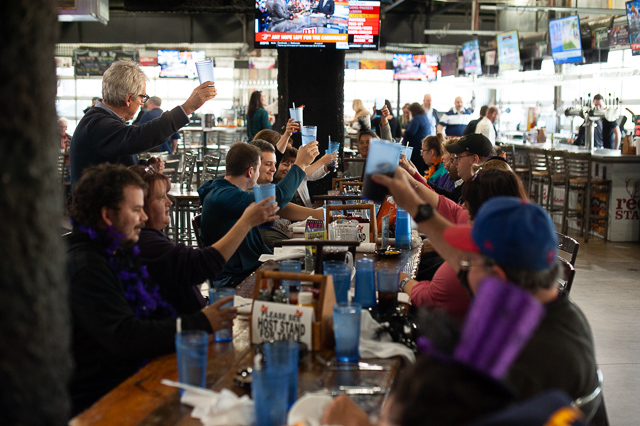 The organizations whose applications were reviewed by the Advisory Team were grateful for the feedback they received and the fact that the feedback came directly from the people who they hope to reach through their programming made it all the more meaningful. The Advisors really enjoyed being a part of the process, took their jobs very seriously, and worked hard on reviewing submittals and sharing their perspectives.
From here, we hope to test this model further. We are considering testing out an Advisory Team model in Massachusetts. Could this work remotely? How much do we need to be in-person for and how much can we coordinate from afar? We'd like to have Advisors representing all of our geographies and, eventually, more of our focus areas. For now, we are pacing ourselves, trying to be thoughtful about our next steps, and getting feedback from others along the way.

A special thank you to our Advisory Team for making this all possible: Niko DelValle, Anthony Frail, Sydney Leszczak, Kalina Rumph, Anthony Salvo, Marshaun Walton, and Bradley Wunderlich. Thank you also to the Empower and People Inc. representatives who helped us with our first launch: Paula Bianco, Mike Frail, Sue Gerhardt, Danelle Hillman, Thomas Hunt, Kim Kiely, and Alison Smith.