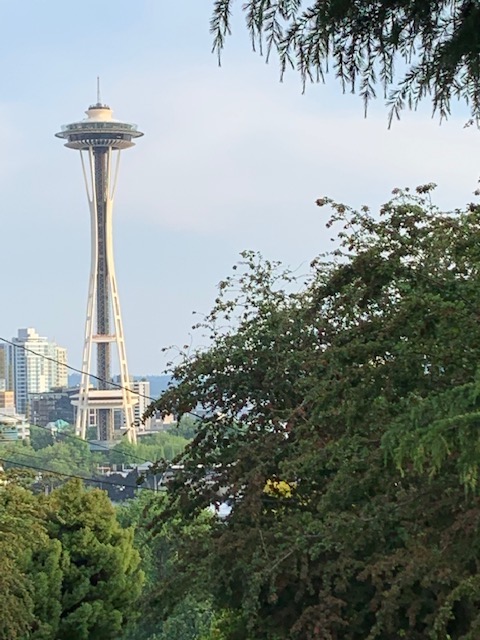 This May I attended a GEO conference in Seattle, Washington with a singular focus on the role of learning in philanthropy. Things kicked off with a call to honor the land where we were gathered and acknowledge that its indigenous people (the Suquamish, Duwamish, and many others) were harshly treated and marginalized by Seattle's white founders. This rather powerfully grounded a conference on learning in the lessons of the past. And not just the distant past, either. In the conference's closing plenary, Abigail Echo-Hawk, of the Pawnee Nation, spoke about the "Indian schools" that took young people away from their families to assimilate them into mainstream America under the mantra "kill the Indian, save the man." These soul-crushing, misguided institutions were created and sustained by people that very much considered themselves philanthropists. The last Indian school operated until the early 1970's.
A couple of thematic threads ran through the conference. Centering equity in every conversation is philanthropy's best hope for relevance and impact. Respect and authentically engage the communities that you work with. Finally, evaluation can (and should) be in service of both these notions.
Following are overviews of conference plenaries and break-out session I attended.
The opening plenary speaker (creativity guru Lisa Slavid) talked about the neuroscience of learning. Turns out there is neuroscience-based justification for going to a conference. The new location, the travel stress, all combine to force our brain to remap neural pathways. Moderate stress actually pushes us into the "learning zone" where you don't just see what you were looking for or expecting, but are more likely to be a creative thinker. The speaker briefly introduced the Four C Model of Creativity. Not all creative thought is Theory of Relativity level. Mini-c creativity is engaged in most attempts at a new task; little-c creativity involves some refinement of the task leading to appreciation by others; Pro-c level of creativity represents accomplishment in a particular profession or field; Big-C creativity is Edison and da Vinci territory.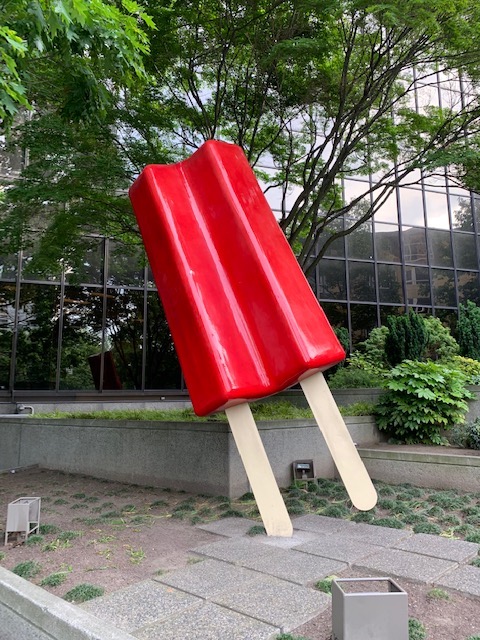 The morning breakout session that I attended looked at lessons learned from a grantmaking initiative to amplify youth voices in the community. In this case, foundation staff found their own institutional norms and culture frequently got in the way of authentic engagement with youth. Entrenched, patriarchal practices alienated the youth leaders they had recruited. One example that was given involved the "adults in the room" changing the day's meeting agenda without seeking consensus. Threatening a walk-out, the young leaders made a strong point about authentic engagement. The presentation spent a bit of time introducing REAL Talk as a tool for overcoming some of these cultural obstacles. REAL Talk involves conversations that are Reciprocal, Equitable, and enable Accountable Learning.
Next, a plenary luncheon panel suggested (strongly!) that funders should reconsider any evaluation practices that fail to advance the cause of equity. Think about the burden of evaluation and the outsize impact it can have on some populations. Lift up findings that relate to the issues of equity and inclusion. Make sure that these are baked into program design and outcome metrics. Look for diversity in evaluation partnership. The initial proposition (that evaluation work should be, first and foremost, in service of equity) became less radical as you unpacked it.
Day One's afternoon breakout session was on approaches to measuring capacity-building programs. Five different programs were profiled. Just a couple of key takeaways. One foundation found grantee partner readiness, consultant fit, and relationship with program officer to be the key success drivers – in that order – for capacity building initiatives. The Hewlett Foundation presenter stressed how often they found that capacity building grants were distractions for grant partners that they just were not ready for. They eventually settled on a strategy that included $40,000-$50,000 capacity grants for targeted improvements. But these were only given in the wake of general operating grants that afforded the breathing room for more concentrated efforts. Next came a call to monitor things to tell you if your own house is in order. Are you asking grant partners to spend an inordinate amount of time on applications and reporting. Are you recognizing that some objectives take more than a year to realize? Are you promoting equity and inclusion? Finally, funders were challenged to look at things that are not consistently evaluated. Were there feedback loops to enable timely modifications? Was there a plan for sharing lessons learned?
The day ended with a "peer community" reception for GEO's Strategic Learners Network. The whole conference was so expressly about strategic learning to begin with that this group almost wanted to avoid the subject! A little rebellion can be healthy.
The second day featured shorter format breakouts. The first that I attended was conducted by Vanessa Daniel from the Groundswell Fund. Groundswell supports grassroots non-profits, 87% of which are led by women of color – a much needed corrective given that 90% of philanthropic dollars go to organizations run by white males. A key message from this breakout: respect the resource constraints of grant partners relating to evaluation. Co-design relevant metrics, don't impose them from above. And don't ask for anything you don't plan to use in a meaningful way.
The second breakout exhorted funders to plan for the scope of need, not constraints (dollars, resources). That doesn't mean you can't start small, with seed funding for example. In fact, starting small means you can fail small and learn from an iterative learning process. Evaluation strategy can shine a light on what is learned along the way, not just the end result. [Quotable line: "Fall in love with the problem, not your solution."] Celebrate the speed of feedback loops, responsive course corrections, the depth of stakeholder engagement.
My last breakout of the day – and the one I was really looking forward to – looked at how foundation boards can incentivize learning (and how they can impede it!). Boardroom dynamics often value technocratic problem-solving, though we know complex problems don't lend themselves well to pat, technical solutions. Tanya Beer, with the Center for Evaluation Innovation, outlined three elements of boardroom culture that need to change in order to center and honor learning. I know you want to know what these are, but this blog is running long so here's a transcript of the talk.
https://www.evaluationinnovation.org/wp-content/uploads/2019/06/Beer-GEO-Board-Talk-1.pdf
I touched on the closing plenary in the introduction to this blog. Bringing us full circle, Abigail Echo-Hawk urged us to respect and "share breath" with the communities in which we work. "Come to a community because you think they have all the answers, not all the problems." While it was a busy couple of days, I did found some time to explore Seattle and sample some of the bounty of the land (water?) — Dungeness crab and oysters from Puget Sound.